Life On Purpose.
People are absolutely amazing and people's STORIES are even more amazing! I truly believe that if you spend enough time talking to just about anyone, you will uncover an incredible and inspiring story. Save & Exit
This story is part of 1 In A Million Project. You can find out more & help us reach our goal of connecting 1 million women while raising $1 million at www.1inamillionproject.org
Here is today's 1 In A Million Spotlight Interview:
Kathryn Eriksen is an ex lawyer who now teaches people to connect with and live from the heart.
She's a fellow Infinite Possibilities Trainer whom I first met at a Conference and we've remained in touch ever since.
It's difficult not to want to strike up a friendship with Kathryn. She's intelligent, warm, wise and incredibly creative.
I was so pleased when she agreed to speak to me so I could share a little of her story for the '1 in a Million Project'
Please meet Kathryn Eriksen:
PLEASE TWEET THIS:   
THEN WATCH THIS:
(Want to hear the full length interview?  Go here: https://youtu.be/ZLWp0pOHoSw )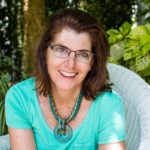 About Kathryn Eriksen
Kathryn Eriksen is the creator of Heart Dancing, a lifestyle philosophy that encourages you to dance with Life. Kathryn can show you how to align the messages from your mind with the music of your heart.
Through her books, podcast, blog and meditations, the essence of Heart Dancing can be seen, felt and heard.
Please join Kathryn in the dance at www.KathrynEriksen.com
I hope you create an awesome day.
Stay happy,
xx Miriam