Life Live On Purpose!
People are absolutely amazing and people's STORIES are even more amazing! I truly believe that if you spend enough time talking to just about anyone, you will uncover an incredible and inspiring story.
This story is part of 1 In A Million Project. You can find out more & help us reach our goal of connecting 1 million women while raising $1 million at www.1inamillionproject.org
Here is today's 1 In A Million Spotlight Interview:
Tanya Kobzeff is one of those people who you just can't seem to tear yourself away from once you start talking to her.
She's also just a little bit weird… because she likes tidying up other people's messes!!
Tanya one day posted a comment on Facebook about how she started her business at a point her family was facing bankruptcy and mentioned that she was still busy digging herself out of that financial hole.
I was hooked and immediately messaged her so I could get to know her a more. When I heard her story, I also asked if she'd be kind enough to share a little bit of it with all of you.
Please meet the amazing, vibrant & ever smiling, Tanya Kobzeff:
TWEET THIS:   
THEN WATCH THIS: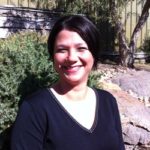 MORE ABOUT TANYA & STARTING FRESH:
Hi, I'm Tanya from Starting FRESH,  I started my business a little over 3 ½ years ago as a hobby,
Now I plan to see it grow and become my gigantic champion!
Mother of three, married 22 years I have an uncanny ability to organise just about anything
I started my business when we were on the verge of bankruptcy , and am now loving doing this full time.
Here are my contact details if you'd like to connect:
https://www.facebook.com/StartingFRESHAdelaide
tanya_startingfresh@hotmail.com
Instagram – startingfreshsa
Have an awesome day!
xx Miriam