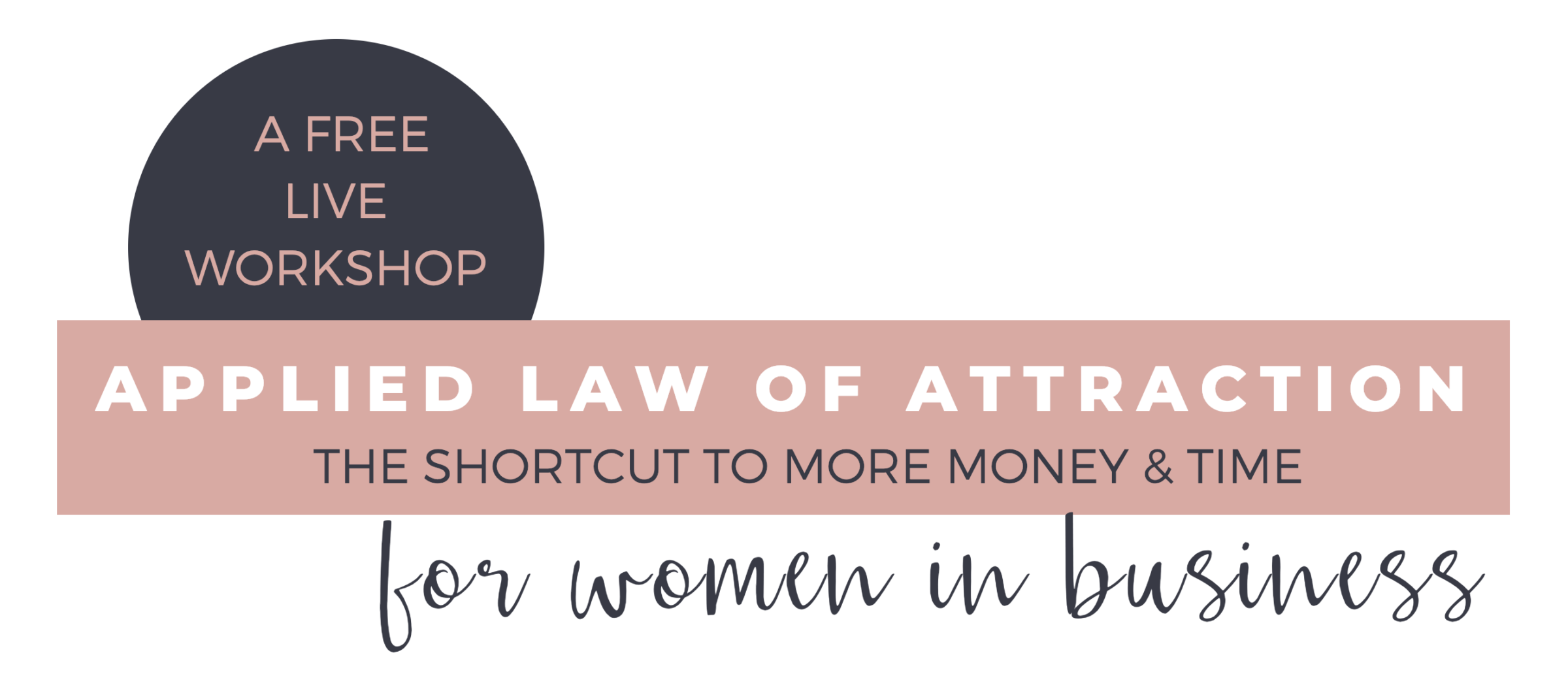 Oh wow… You missed it but you snuck in just in time!
GET THE RECORDING:
IN THIS FREE 60-MINUTE LIVE ONLINE TRAINING, I'LL SHOW YOU….
3 kick -arse practical strategies to help you get more of the important stuff done, in LESS time & with alot LESS stress by leveraging the Law of Attraction.
How to use the Law of Attraction as a GENUINE business tool – so you can grow your business FAST, without selling your soul to your laptop or spending 3 hours a day on a meditation cushion!
How to find that perfect balance between leveraging the magic of the Universe and actually getting the work DONE.