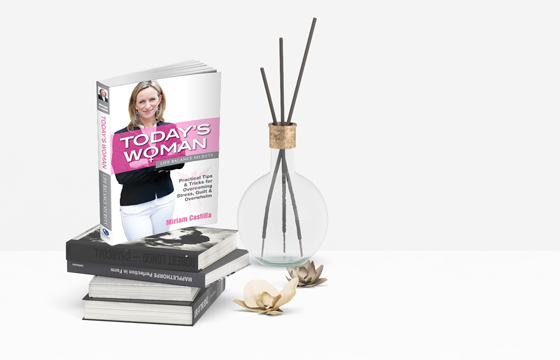 Manifesting Support Pack
You LOVE  the idea of being in alignment and effortlessly manifesting the life and business you want, 

But right now, you can't even see the trees for the forest.
In fact, you'd give anything for just one calm & centered day – some space to catch your breath.
At the moment, your reality is that:
Life is a constant crazy-eyed juggle between business and home

You constantly feel guilty because you're not giving your business or your family 100%

And your own self-care always seems to come last.. or is totally non existent.
THE TRUTH IS:
There's NO WAY you can stay in alignment & manifest an abundant, joyful life.when you're stressed to the eyeballs & life feels out of control.!

Before you can even THINK  about mastering manifesting what you want, you need to get in alignment.
And to get in alignment, you first need to reclaim your life balance.
So if you're ready to stop feeling stressed before you've even opened your eyes.
If you wish you could wave a magic wand to help you start loving life again, then get yourself the Manifesting Support Pack.
It gives you everything you need – including your LIFE back – so you can come up for air, catch your breath and THEN start to think about what steps you need to take next so you can start to create life on purpose.
This Manifesting Support Pack centers around the work in Miriam Castilla's book 'Today's Woman – Life Balance Secrets – practical tips & tricks for overcoming stress, guilt & overwhelm'

Through a unique combination of powerful mindset strategies, everyday practical tips and inspiring real life stories, international author, speaker & award winning business owner Miriam Castilla will help you rediscover what truly makes you happy and help you create a balanced and centred life where you feel supported, calm  and in control.

MANIFESTING SUPPORT PACK
Includes:
A paperback copy of Today's Woman, Life Balance Secrets by Miriam Castilla with FREE POSTAGE worldwide!

An electronic workbook to help you

implement

every tip & trick in the book so you can regain that sense of calm in your life
An author's audio guide to lead through the workbook step by simple step so you can get transformation and relief – FAST.

BONUS:
Free Shipping & Handling Worldwide!
PLUS: Free access to the Uncover Your Core Values Self-Study Course.
JUST US$39.95
"Live The Life You Love & Love The Life You Live
    Inside You'll Discover:
The 7 Proven Steps To Help You Find Those Extra Hours In The Day
The Secret To Saying 'No' – Guilt-Free!
How To Turn Your Partner Into A Happy, Sexy Support Machine
3 Simple Steps To Rediscover Your Purpose & Passion
The Golden Rules For Ensuring You Get Time To Sit & Smell The Roses
3 Powerful Strategies To Tap Your Secret Energy Vault
The 5 Key Mindset Strategies To Sky Rocket Your Success
Kind Words From Beautiful Readers
I am currently reading your book … and I'm laughing, then sobbing. Your book has entered my life at the right time, thank you for giving me the inspiration to never give up & dream big!
This book gives me great comfort and has encouraged me to invest some precious time in myself. I hope it creates a 'domino effect' for all women to do the same!
HELPED ME NAVIGATE MY WAY WORKING OUT WHAT I TRULY WANT
I started reading it & didn't stop 'til I finished the whole book….. It all just hit home.
Thank you Miriam – it's truly an inspiring book.
ANOTHER WAY TO FEEL FULFILLED, HEALED & HAPPY
Hi Miriam, As you can imagine, I've read a sh#tload of books. As Charlie Jones said: 'You'll be the same person in 5 years except for the people you meet and the books you read.' Read the book on the weekend – it's BLOODY GREAT!!!!