Do you know that you can clear your money blocks and transform your relationship with money in just 14 days?
Are you sick of stressing over bills… even when the money is right THERE?
Do you seem to manifest emergencies or unexpected bills that keep wiping out your savings buffer?
Do you dream of forgetting about money & simply living an  ABUNDANT LIFE?
Your money story is the unconscious program that runs on autopilot,
landing you in the same financial situation… over & over again.

It's what CREATES your money blocks!
To clear your money blocks, you have to release the emotional ties to your old money story
and override that old program with a new one.

Imagine deleting your old 'money troubles' program and replacing it
with a program that says 'a state of abundance is my birthright'
that's exactly what we will do in this 14-Day Intensive!
TOTAL INTENSIVE PACKAGE ONLY US$199!
(Plus GST in Australia – includes Udemy course access)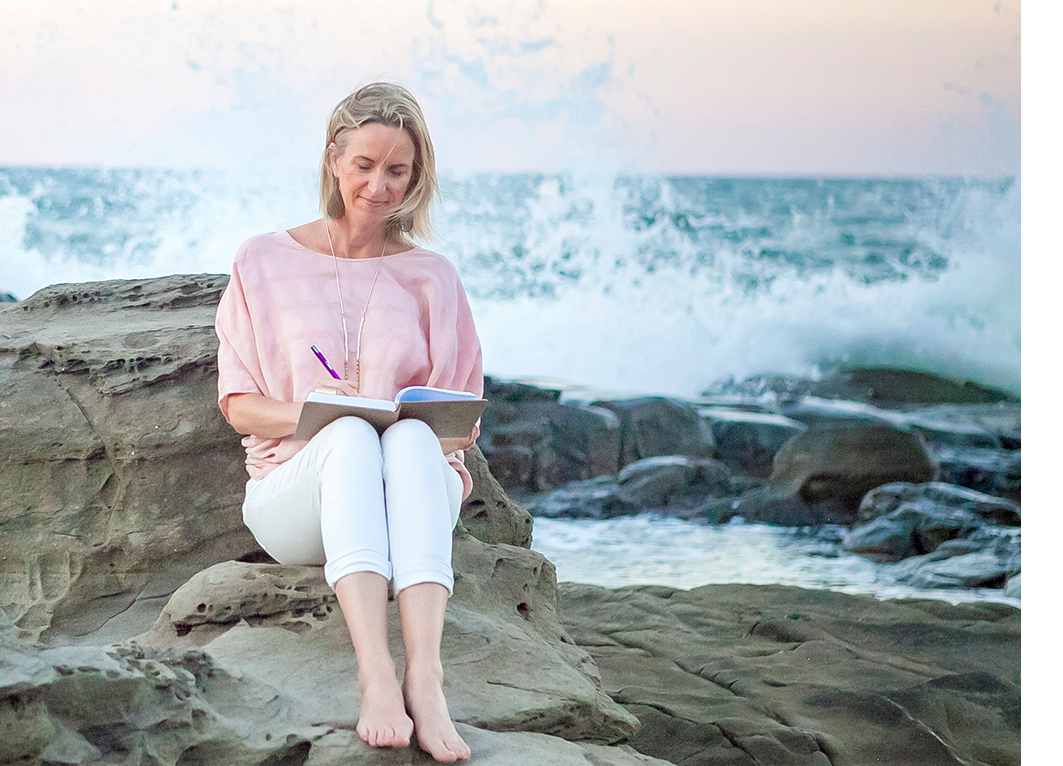 2 live support calls including a small focus group call with personalised support & attention to help you reprogram your old money story.
* Learn to apply the Hypnotic Story Process supported by custom hypnotic meditations and tools that will dissolve the emotional ties to your old money story.
* Be supported as your reprogram your unconscious mind with an empowering new money story.
* 24/7 support in a private Facebook group from women who are on the same journey as you.
PLUS: Lifetime access to the companion self-study course 'Grow your Business with Your Money Habit Archetype' on Udemy.
When you release the emotional ties to your old money story, your unconscious mind can finally let go… magically dissolving your money blocks and creating the space for you to install an abundant new money story.
This intensive employs tools that facilitate a shift at the quantum, energetic level,  allowing you to step into a new state of being… embodying the Abundant Being you were born to be.
Bonus Companion Course:
When you register for the Intensive, you also get access to the
'Grow your Business with Your Money Habit Archetype' self-study course on Udemy.
Valued at US$49.99!
You'll have all the tools and strategies you need to truly embody your new money story.
"ABUNDANCE IS A STATE OF BEING"
TOTAL INTENSIVE PACKAGE ONLY US$199
(Plus GST in Australia – includes Udemy course access)
DETAILS & LIVE CALL DATES:
Call 1: Fast-start call
Monday 20th April 2020 –  10am AEDT (Syd/Melb)
A replay will be available if you cannot attend live.
This orientation call will set you up for our powerful 2 weeks together and ensure you know exactly what to expect, what to do and how to get started.
During the course of this 14-Day Intensive, we will continue to work together in our private Facebook group. This gives you the ability to do the work when it suits you, your lifestyle and your schedule, while being supported to ensure you stay on track and get the results you're looking for.
I will lead you through a process that allows you to clearly SEE your old money story, RELEASE your emotional ties to it and CLEAR those blocks, then write and wire up a NEW money story to take its place. You'll also put a step-by-step plan together to ensure you will continue to step into and embody that abundant new money story and enjoy living in the flow of abundance.
Call 2: Focus groups
Monday 27th April 2020
Times vary to suit different timezones
It's the half-way mark where you will join me for a live group mentoring call in a small focus group.
You'll receive my personalised attention to ensure you've totally nailed the release of that old money story – creating the space for your new, abundant money story to take over & flourish.
Imagine achieving a state of inner peace and alignment with abundance where
you simply KNOW that all your needs are always provided for.
What difference would to you?
TOTAL INTENSIVE PACKAGE ONLY US$199
(Plus GST in Australia – includes Udemy course access)
Confidentiality:
By enrolling in this intensive, you agree to keep all information shared by other  attendees confidential. You agree not to discuss anything shared within the group with people outside the group and you also agree not to raise issues discussed in the group outside of the group.
Recordings:
The fast-start call for the entire group will be recorded and the recording made available via the Facebook group to all current students. By enrolling in the Intensive, you agree to this call being recorded and shared with other students enrolled in the program.
Please note the small group focus calls will NOT be recorded to maintain absolute privacy for all attendees.
Payment:
If your payment is declined or reversed, you will be unable to take part in the intensive until your payment has been received by us in full.
If you change your mind about taking part in the Intensive prior to the fast-start call, you will eligible for a full refund PROVIDED your request is received by us via email addressed to
support[@]miriamcastilla.com
 (just remove the brackets) prior to the fast-start call AND that you have exited the closed Facebook Group prior to the call.
If you qualified for a fast-acting bonus (whether you attended the call or not), the value of the call will be deducted from your refund.
NO REFUNDS AVAILABLE ONCE THE FAST-START CALL HAS COMMENCED.