Your Power Word is..
PROSPER
Scroll down for your Power Questions and a Free Resource to help you take the critical next step for smashing through overwhelm.
Your number one priority is 

increasing your cashflow without increasing your workload
YOUR POWER QUESTIONS ARE:
1. How much money do I need to be making every single month as a minimum?
2. What is my highest income generating activity right now and how can I increase it?
3. What are my strongest memories around money & what do they tell me about my relationship with money?
Are you ready to get more aligned to the flow of money & abundance?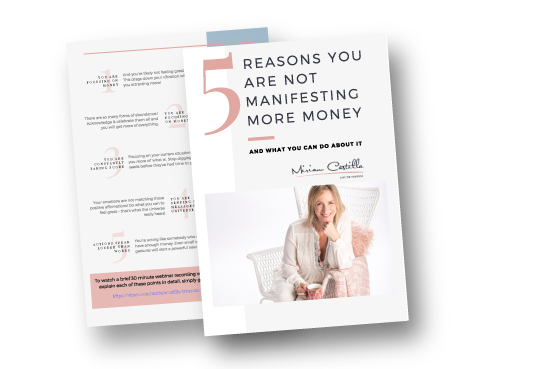 Get yourself a copy of my cheatsheet "5 Reasons You're Not Manifesting More Money & What To Do About It" and learn how to have more money flow to you with less effort.
Effectologist & Manifesting Mentor
Bestselling Author & International Speaker
Certified Infinite Possibilities Trainer, Evolve Hypnotherapist, NLP & Timeline Practitioner
Dip Fin Services, B.Eng