Your Power Word is..
TRANSFORM
Scroll down for your Power Questions and a Free Resource to help you take the critical next step for smashing through overwhelm.
Your number one priority is 

gaining clarity & sense of flow in your day
YOUR POWER QUESTIONS ARE:
1. What is my number 1 priority today?
2. What am I most passionate about that I'm not finding the time for?
3. If a magic fairy could take 5 things off my plate right now, what should they be?
Ready to get more done in less time with less stress and actually have spare time to enjoy your life?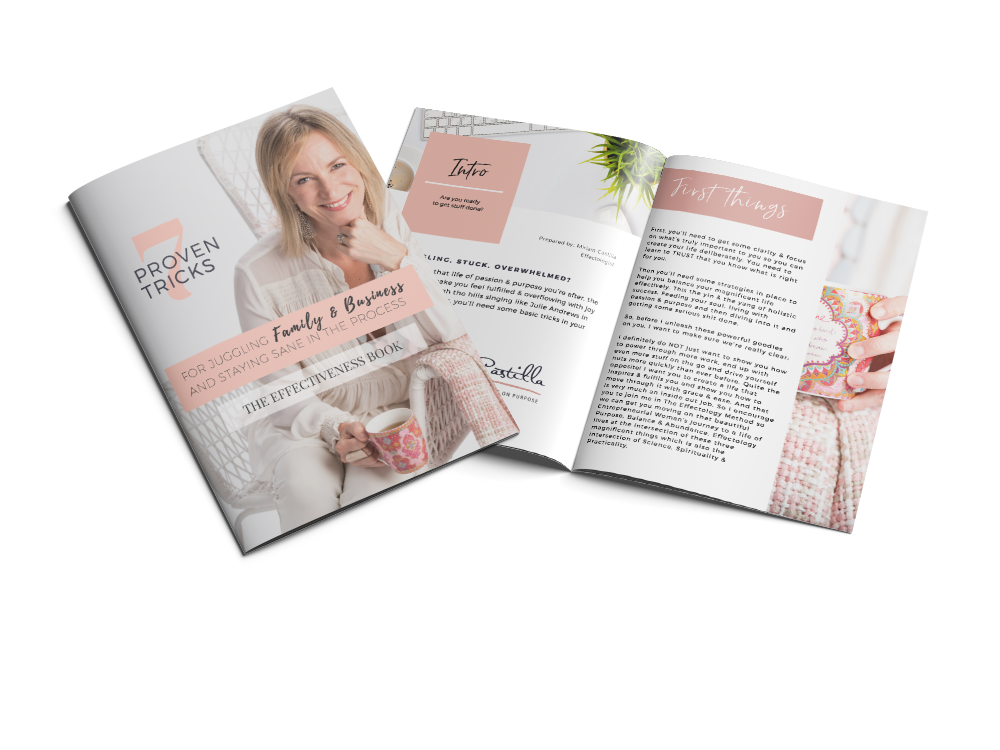 Get yourself a copy of my E-ffectiveness Book: 7 Proven Tricks for Juggling Family & Business and Staying Sane in the Process.
Effectologist & Manifesting Mentor
Bestselling Author & International Speaker
Certified Infinite Possibilities Trainer, Evolve Hypnotherapist, NLP & Timeline Practitioner
Dip Fin Services, B.Eng