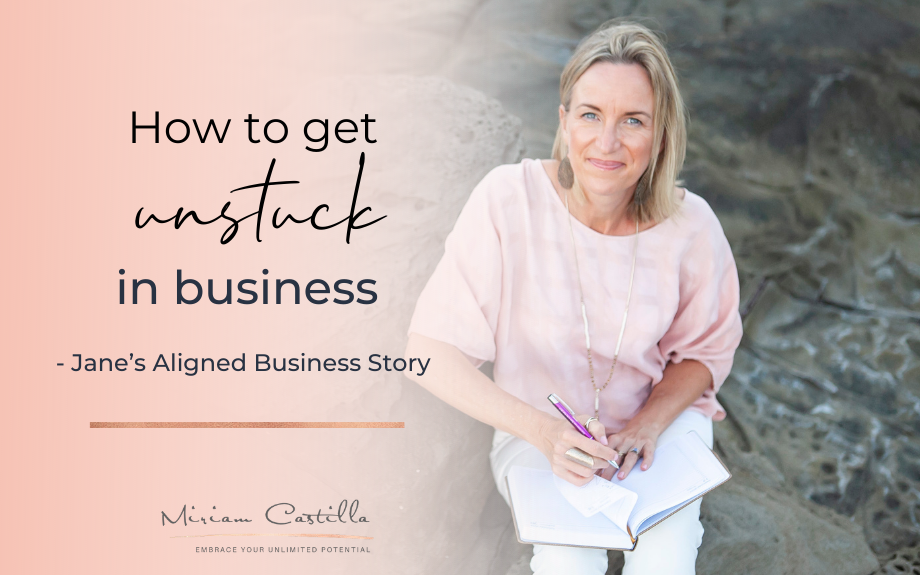 I recently caught up for a chat with the lovely Jane McKay from Jane McKay Communications.
I asked Jane to share her story, because she radically changed her business model after joining the Aligned Business Mastermind – and it's paying off big time!
Jane has gone from feeling stuck in business, working way too hard and not bringing in the income she wanted, to feeling totally aligned with her business & offers, making sales easily, owning her value & loving her work.
Not to mention being completely on track to hitting her target income of $20,000 a month.
But before the change, she'd been feeling stuck in business for a while
– stuck in all the 'doing'
– stuck in promoting packages she didn't feel aligned with – and that weren't selling
– stuck because she'd paid big money for a coach who helped her create those packages.
In this chat, we discuss what she did that helped her to let go of all the 'shoulds' and get clear on what she did want to align herself with, so could then go ahead and create it.
Enjoy!