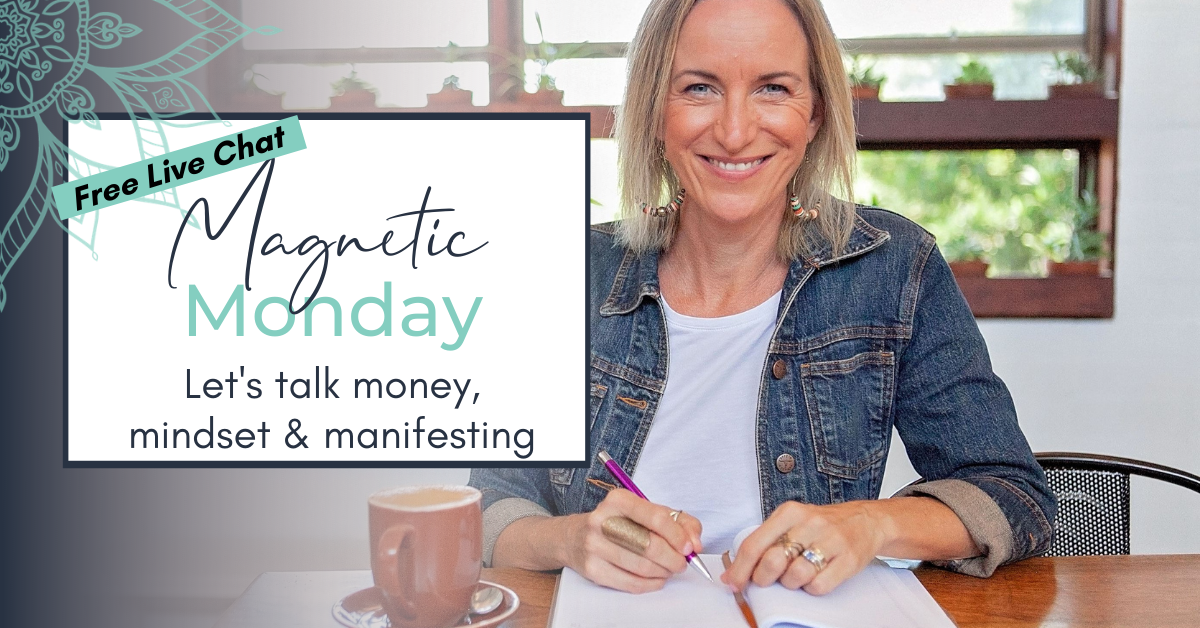 MAGNETIC MONDAY
Free Live Manifesting Call
Have you ever wondered…
✔  Why some things are easy to manifest and others won't budge – no matter how hard you try?
✔  If Law of Attraction can be applied to help you attract more money and income in your business – even if you're not very 'spiritual'?
✔  How you can start managing your money better so you feel confident that it's going to work FOR you?
Want the answers to these questions & more?
Then join me for MAGNETIC MONDAY!
It's a free round table Q&A chat where we talk about all things money, mindset & manifesting, so make sure you bring your questions!