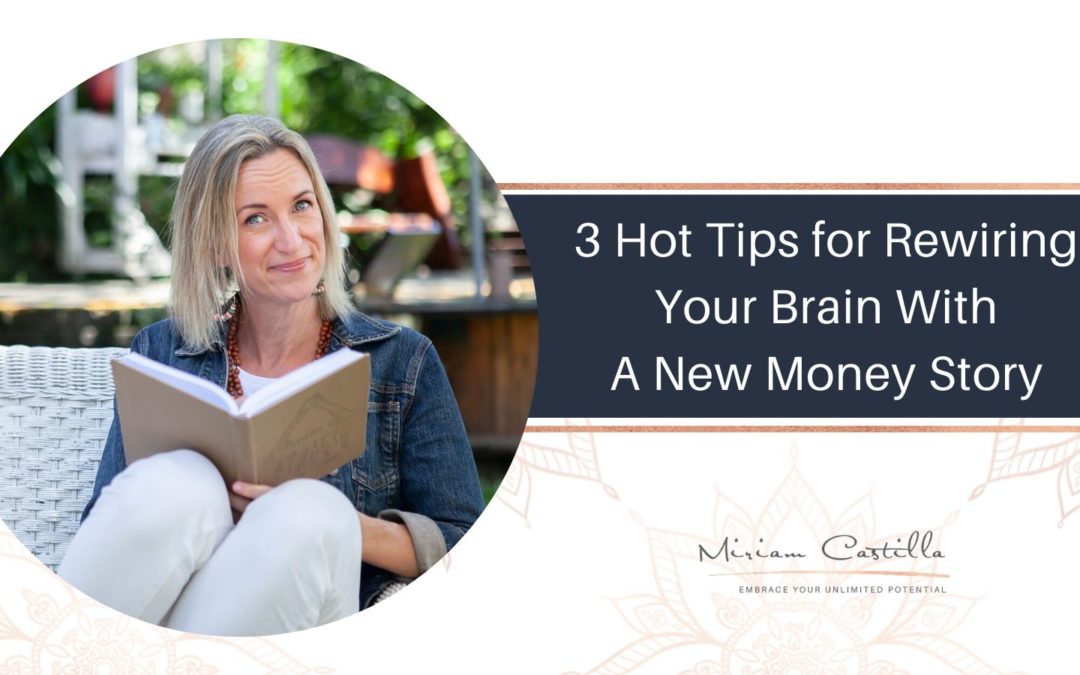 We all know that the unconscious mind is where all the hot action is, right?
Because everything that's going on for you at the conscious level – 98% of that in fact – is completely driven by the unconscious mind.
The unconscious mind is brilliant. It takes over. It takes care of things for you.
It keeps your heart beating, your lungs inflating. It makes sure you don't think about how to tie your shoelaces or get dressed in the morning, or how to walk for that matter. Remember trying to learn that? Yeah… me neither.
These things can be difficult in the beginning but once we master them, we become unconsciously competent.
We just do them without even thinking about it.
So they get wired deep into our unconscious mind and they just kind of happen. They're just on autopilot, which is fantastic for a huge number of things in life. Because I don't know about you, but I'm a bit too busy to think about keeping my heart beating, and my lungs inflating.
However, what also happens is that sometimes we take on a story, a belief system, and we wire that into our unconscious mind.
Then everything we create, the way we unconsciously behave, the way we see the world and what we expect to get out of the world matches that unconscious belief. So we keep perpetuating this reality over and over and over again, and even though we may not like it, we kind of feel like we're stuck with it… until we do something about it.
Doing something about it is all about starting to write and starting to live a new story.
When it comes to attracting money and abundance, growing your business, and all that good stuff, you've got an underlying old story that says, "This is how things roll."
As you start to want to create a new story to replace it, you need to start talking about that story. You need to start acting in alignment with that story.
Now, the problem is that a lot of people go too fast, too hard.
They kind of stuff it up because what they inadvertently do is they wire in even more deeply the fact that there is a problem. By trying to fight it too quickly and go too hard too fast they're actually being counter productive.
So that's actually the first of the three tips I want to give you for writing a new money story:
Number one, don't go too hard, too fast.
Go easy and realize that little incremental shifts that actually stick, are going to get you a whole lot further than you trying to make some ridiculous jump overnight that even when you're saying it and thinking it, there's a voice in the back of your mind that says, "What a load of bullshit."
You want to NOT activate that voice that says, "This is bullshit." That's basically the aim of the game.
So go slowly and gently enough that you're not activating that voice. Listen for it. If that voice pops up, back up a little bit and go a little gentler. You can do that over and over and over again and you are absolutely making progress.
The second tip I want to give you is that as you start talking about the way you do want things to be now, the way things are starting to become, you do exactly what I just did and you use "transitional language."
"Starting to."
"Becoming."
"In the process of."
And when you talk about the old pattern, put it in the past with your language.
Talk about what you used to do, and "In the past…", and, "Back then this was an issue… but now I'm starting to see things differently. Now I'm starting to feel empowered about my money. Now I'm starting to notice that there's opportunities everywhere. Now I'm starting to realize that the less I focus on and stress about money, the more money seems to flow, in fact I'm starting to think maybe that's the secret to the whole thing, that I just focus on all the good stuff in my life, stop obsessing about money, and more money flows, because it happened again last week."
That little bit I added at the end there "because it happened again last week," that's the third tip I want to give you.
The third tip is to use what I call a "Universal Truth."
Put in statements that you know to be true, and that you cannot argue with. Ones that voice that likes to yell out, "Bullshit," from the back row cannot argue with.
I like to have a universal truth and yes, you can do it the way I just kind of gave you the example, where you state an actual thing that happened.
But a Universal Truth – even better – is like a mantra that you say right there and then as it's happening. It's you reinforcing that,"Yes, this is now starting to happen. This is now becoming my new reality. Yes, this is possible and these moments do happen. Look at that, I wasn't even thinking about my business and people booked in and so it is true that I don't have to be obsessing about it 24/7 to make money, in fact, sometimes, I'm doing nothing to do with my business and the money just flows."
You want to reinforce it when it's actually happening. Jump on that opportunity, pounce on it – because this is your chance to really hammer it home, to really wire that into your unconscious mind.
So have a universal truth statement that you've got ready – because I'm pretty used to doing this and it kind of just flows – but in the beginning particularly, you want to have that universal truth statement ready.
It may sound something like, "But of course, there's always plenty of money coming," or, "But of course, everything always works itself out." You want a statement that you cannot argue with, and that is a universal truth that you use in the moment that applies across the board.
Things like, "That's right, the universe always has the bigger picture in mind," and, "That's right, the universe is always looking out for me," and, "That's right, everything's always working out," and, "That's right, money always shows up," or, "That's right, the bills do always get paid."
So you have that universal truth, you have that statement ready, and you throw it in there. And you want that to be very general, a very nice general statement. Something, like I said, that the voice from the back row has nothing to talk about.
So my favourite universal statement is, "Everything is always working out for me. It all works out."
Mike Dooley mentioned one, I don't know if it's actually his that he uses regularly, but he says one and it was, "It's always working".Even though I can't always see it, it's always working."
What that does, is you're using it right there in that moment and it helps you really wire in that this is the new reality.
So remember that, number one, don't go too hard too fast.
Number two, use transitional language.
And number three, use those statements of universal truth to keep reinforcing right then and there that everything is always working out for you because, baby, it totally is.
Now, as far as rewriting your money story goes, the number one place to start is the very tip of the iceberg. When you start at the tip of the iceberg, you make sure you don't miss anything.
The tip of the iceberg is called your Money Habit Archetype. It is that big picture pattern of how money shows up for you in your life, over and over and over again. It encompasses all the little different situations. Once you become really aware of that and know how to use that, then you can use that information to rewrite that old money story, so the pattern that's surfacing can shift.
So it starts with knowing your Money Habit Archetype and if you haven't done it for a while – or if you've never done it – then make sure you jump on my Money Habit Archetype quiz, to which you will find the link in the description.
So hop to it, get started now!
Let's transform that money story of yours, remember the three hot tips I gave you, and until I see you next, make sure you keep embracing your unlimited potential.
Take the Money Habit Archetype Quiz so you can clear your biggest money block.